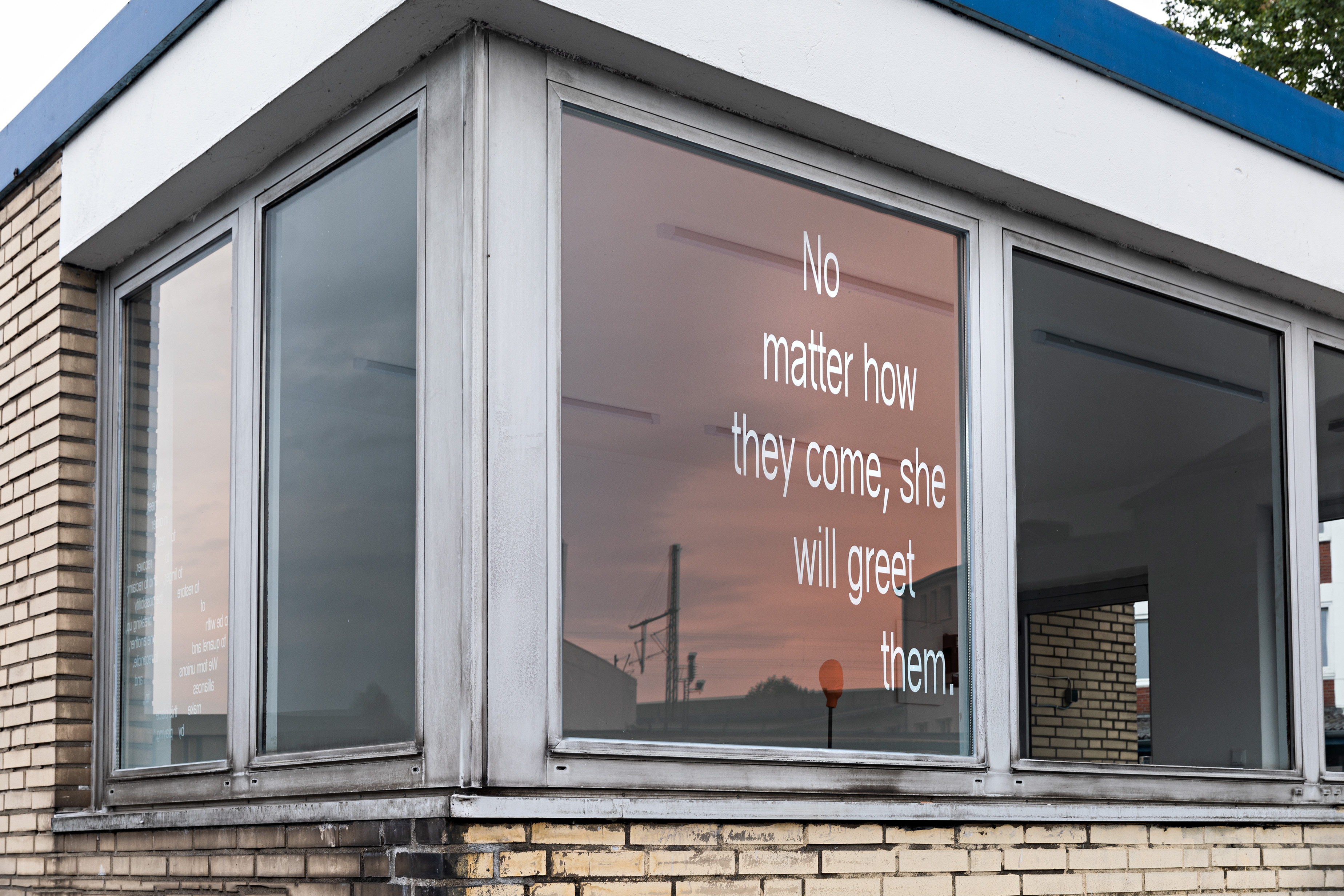 Barbara Kapusta, installation view
We Make the Place by Playing
, VIS, Hamburg, 2018. Photo: Fred Dott


We meet in order to rest, to recover, to linger, and to reclaim; to restore the possibility of breaking up, to be with one another, to quarrel and to reconcile. We form unions and alliances to make this place by playing.


Barbara Kapusta's artistic work pertains to the question of what constitutes community. In her installations, Kapusta imagines altered forms of cohabitation and creates scenarios which reflect the predominant modes of habitus and communication. Her work focuses on the emergence of social fields, the organisation of language, and the production of joint output by diverse bodies.
In the exhibition We Make the Place by Playing, VIS becomes the stage for a fragmentary production based on Kapusta's writing of the same name. Four characters, Speaker, Player, Pointer and Sleeper, encounter each other in a future scenario. After the collapse of all existing social order, they attempt to create a space that allows them to redefine the conditions of cohabitation. Commencing with the idea that community is formed through performative processes, the characters enter into an open-ended game in which habit, norms and rules are subject to review.
In Hamburg, Kapusta presents two ceramic sculptures that reference the characteristics of the figures Player and Sleeper. Whilst the sculpture of Player gives form to the act of speaking, Sleeper is eloquent with a gesture of the hands. Kapusta juxtaposes the two sculptures with elements of the narrative, which she transposes into space by way of speech and thought bubbles. Her production considers the conditions of public space under current circumstances. When Kapusta's characters take up the words of media theorist Wendy Hui Kyong Chuns, they formulate a call to configure new spaces for maneuverability: "[W]hat would happen if we demanded more rigorous public rights? If we fought for the right to be exposed – to take risks and to be in public – and not be attacked?"
Barbara Kapusta (b. 1983, living and working in Vienna) has presented installations and performances at Festival m3 / Art in Space, Prague, and Ashley Berlin (both in 2018), at the Austrian Cultural Forum, Tokyo, and the Belvedere 21, Vienna (both in 2017), as well as at KUP, Athens, and the Kunsthalle Wien (both in 2016). In September, she will have a solo exhibition at Gianni Manhattan, Vienna. Her film Emphatic Creatures is running at cinema mumok, Vienna, in November as part of the program The Blazing World. Her latest work, The 8 and the Fist, a collection of her texts and poems, was published in 2017.
Kindly supported by the Ministry of Culture and Media of the Free and Hanseatic City of Hamburg, and the Federal Chancellery of Austria.
Featured on Tzvetnik, and Parnass.
Download We Make the Place by Playing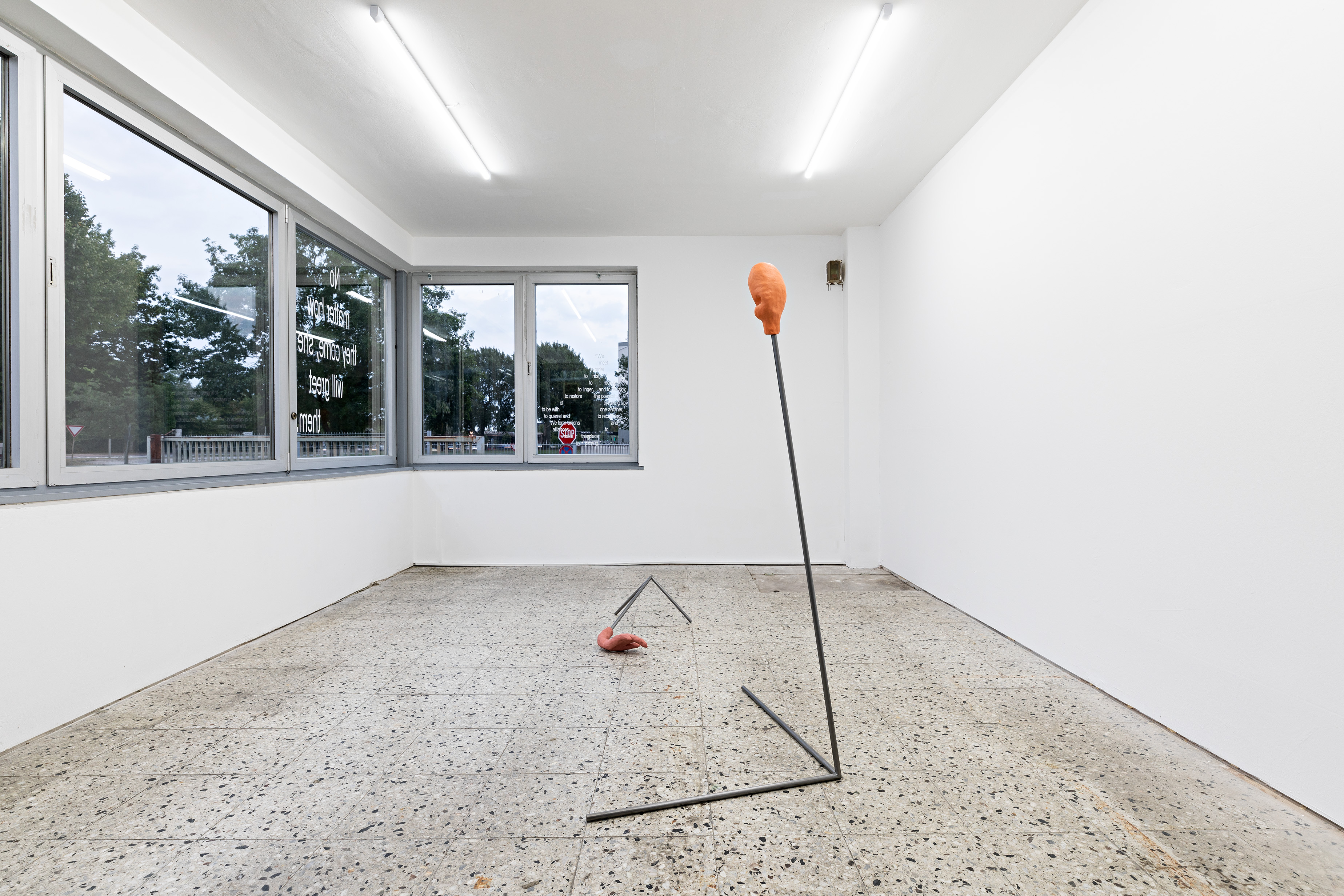 Barbara Kapusta, Installation view
We Make the Place by Playing
, VIS, Hamburg, 2018. Photo: Fred Dott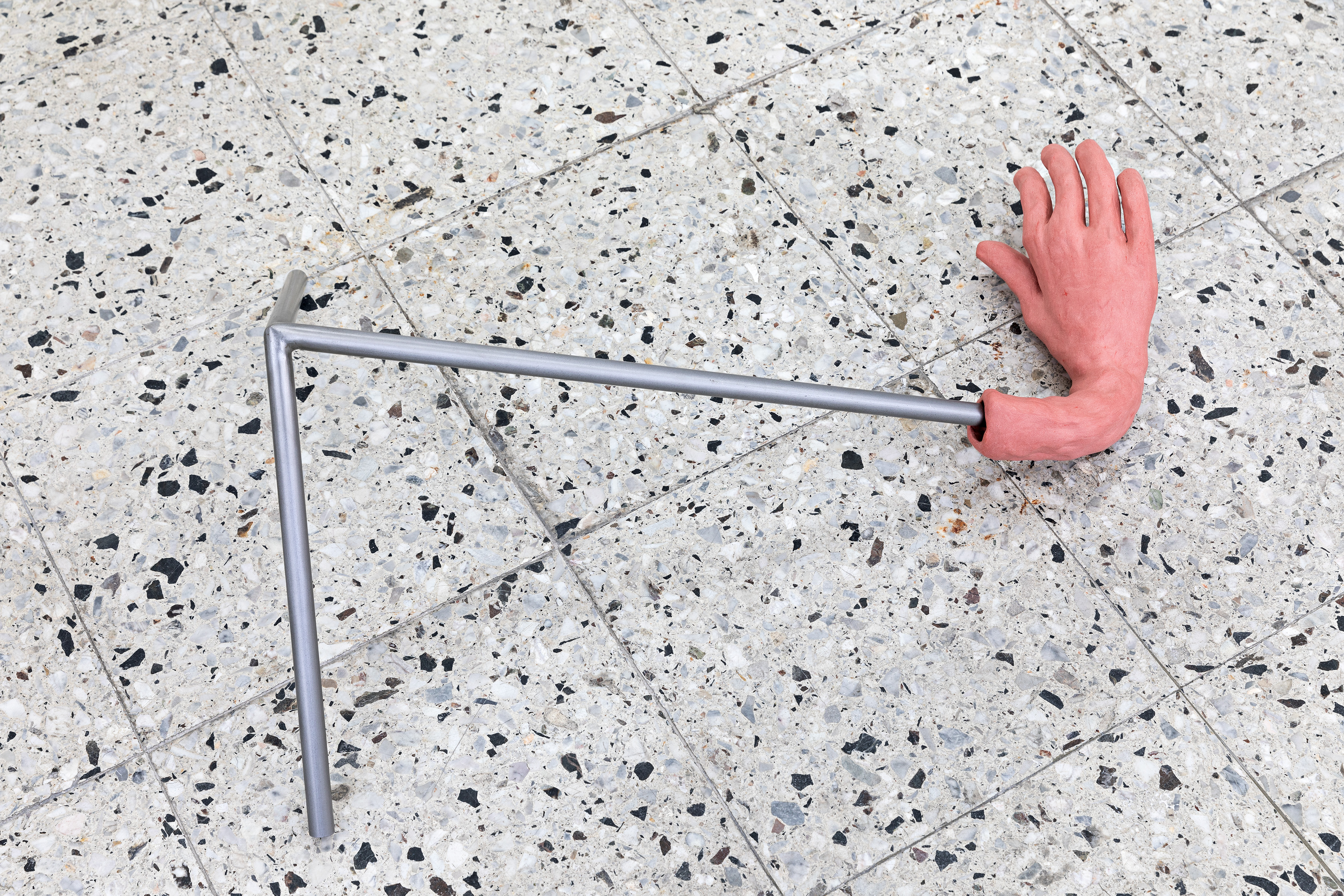 Barbara Kapusta,
Sleeper
, 2018. Installation view
We Make the Place by Playing
, VIS, Hamburg, 2018. Photo: Fred Dott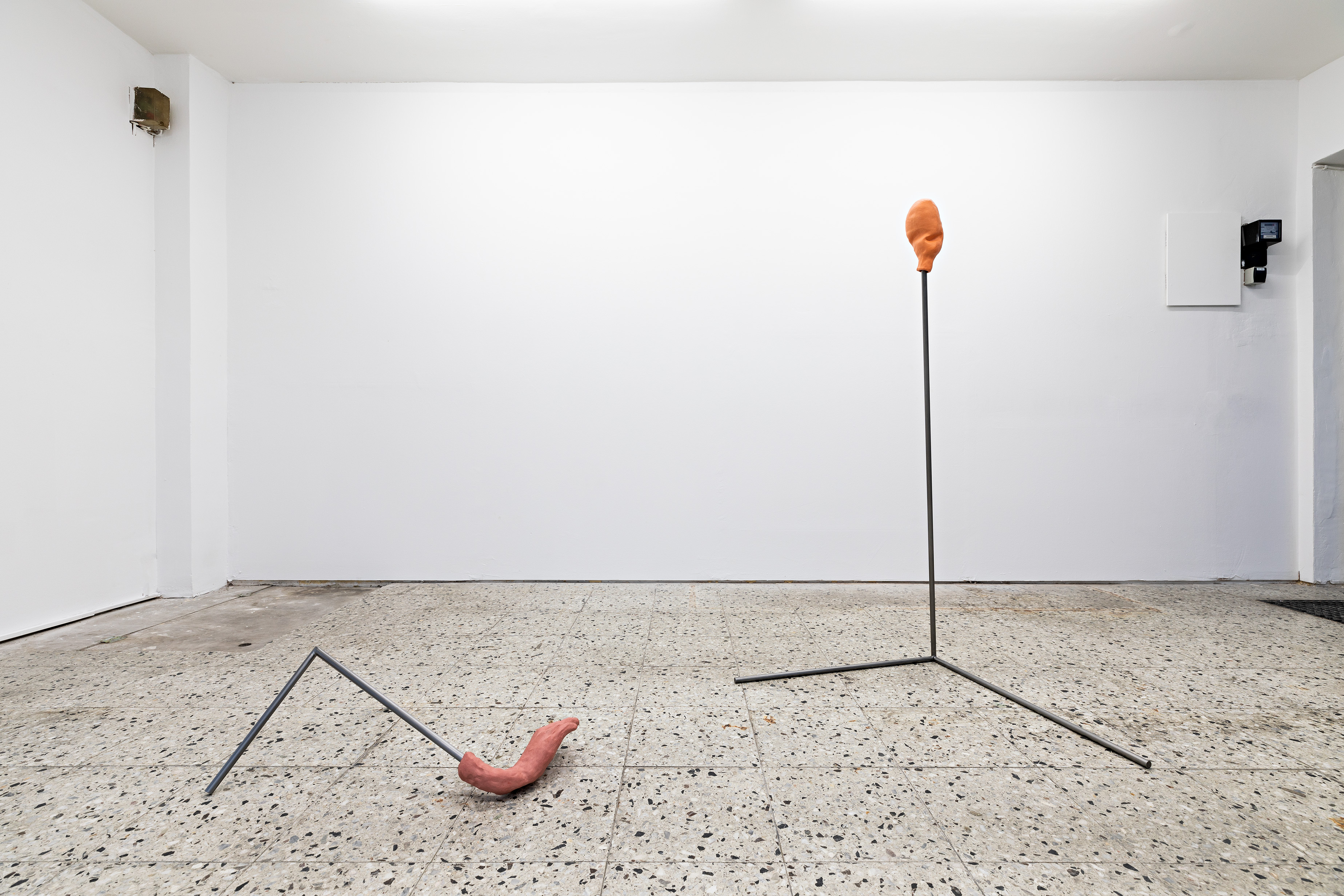 Barbara Kapusta, Installation view
We Make the Place by Playing
, VIS, Hamburg, 2018. Photo: Fred Dott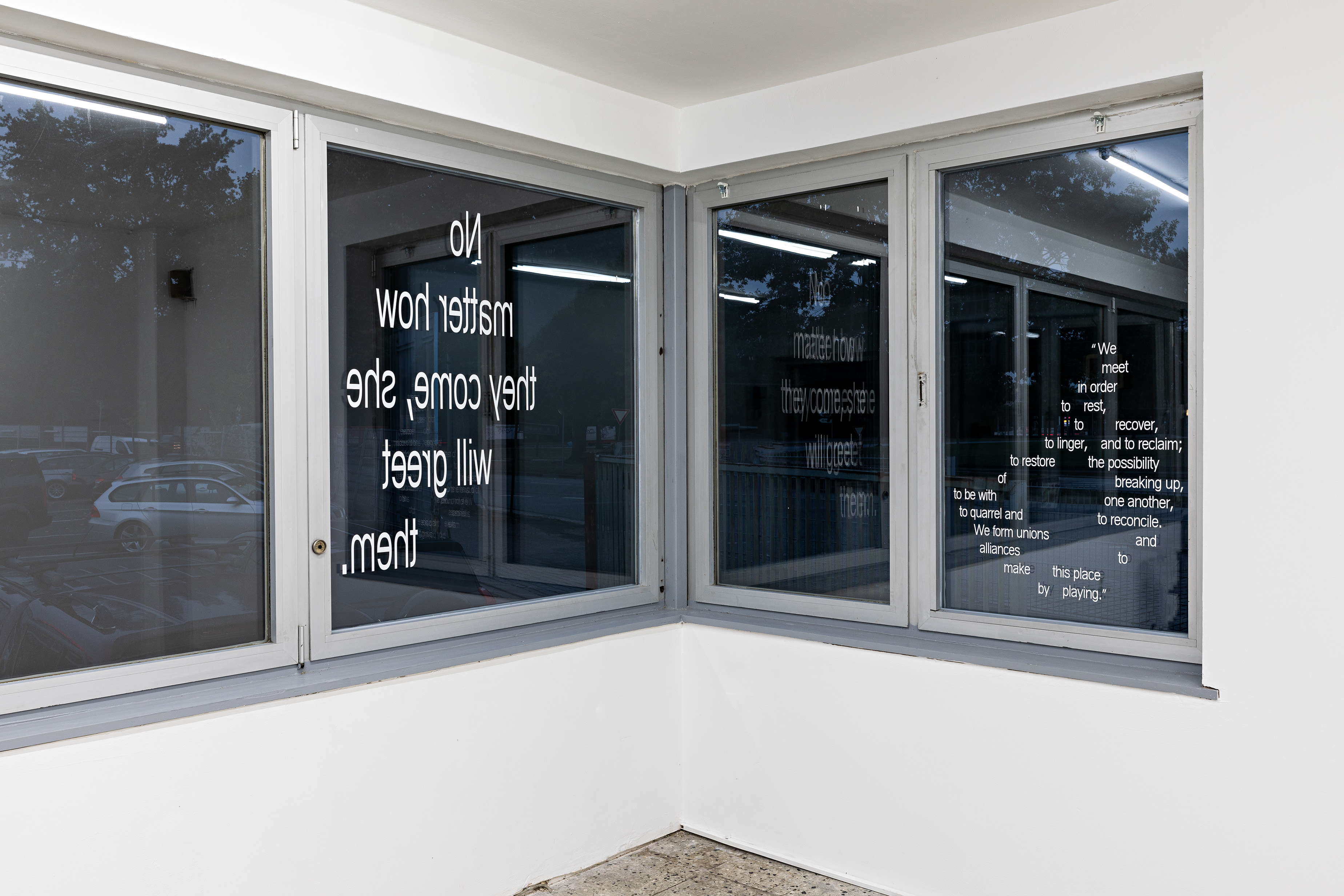 Barbara Kapusta, Installation view
We Make the Place by Playing
, VIS, Hamburg, 2018. Photo: Fred Dott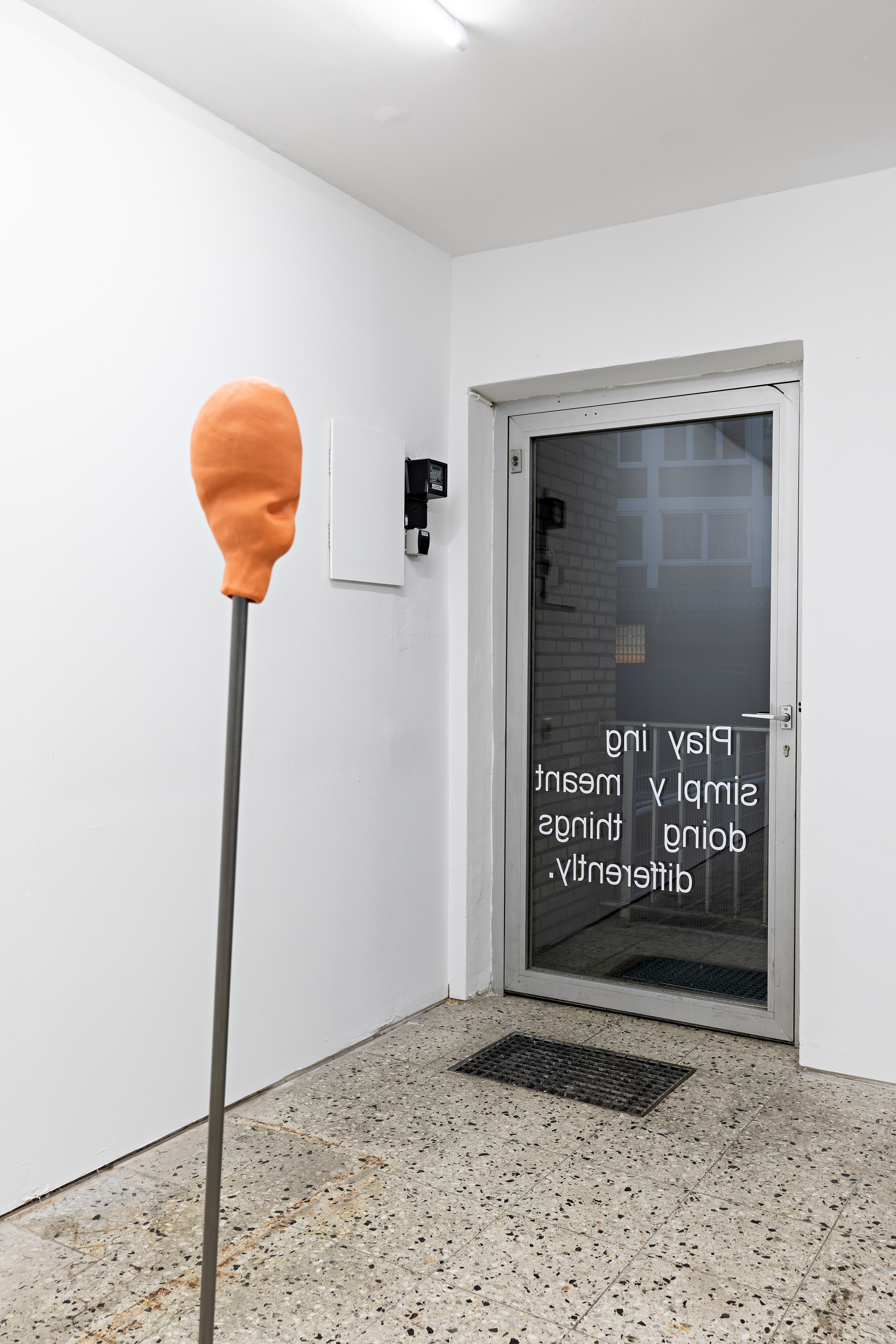 Barbara Kapusta, Installation view
We Make the Place by Playing
, VIS, Hamburg, 2018. Photo: Fred Dott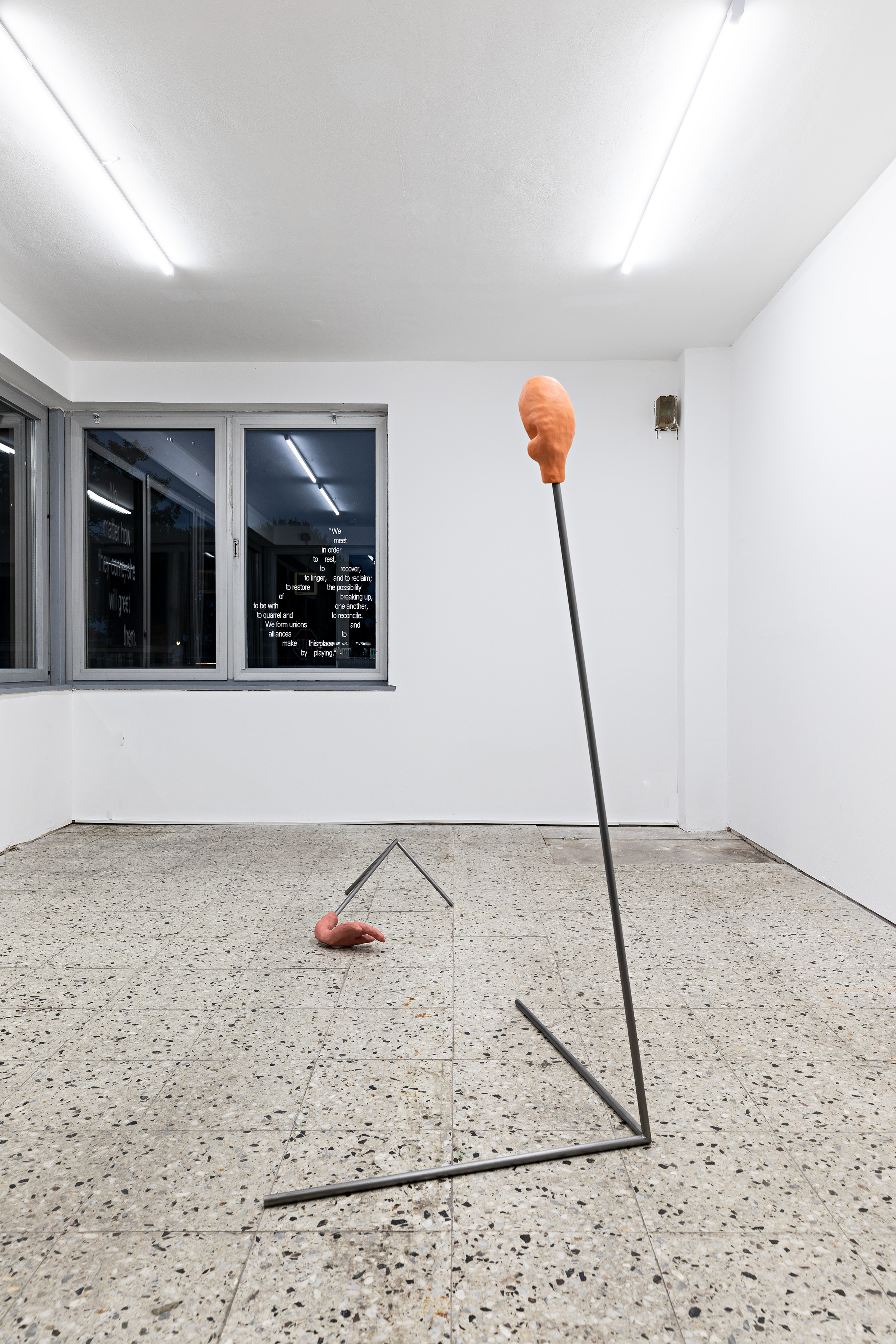 Barbara Kapusta, Installation view
We Make the Place by Playing
, VIS, Hamburg, 2018. Photo: Fred Dott