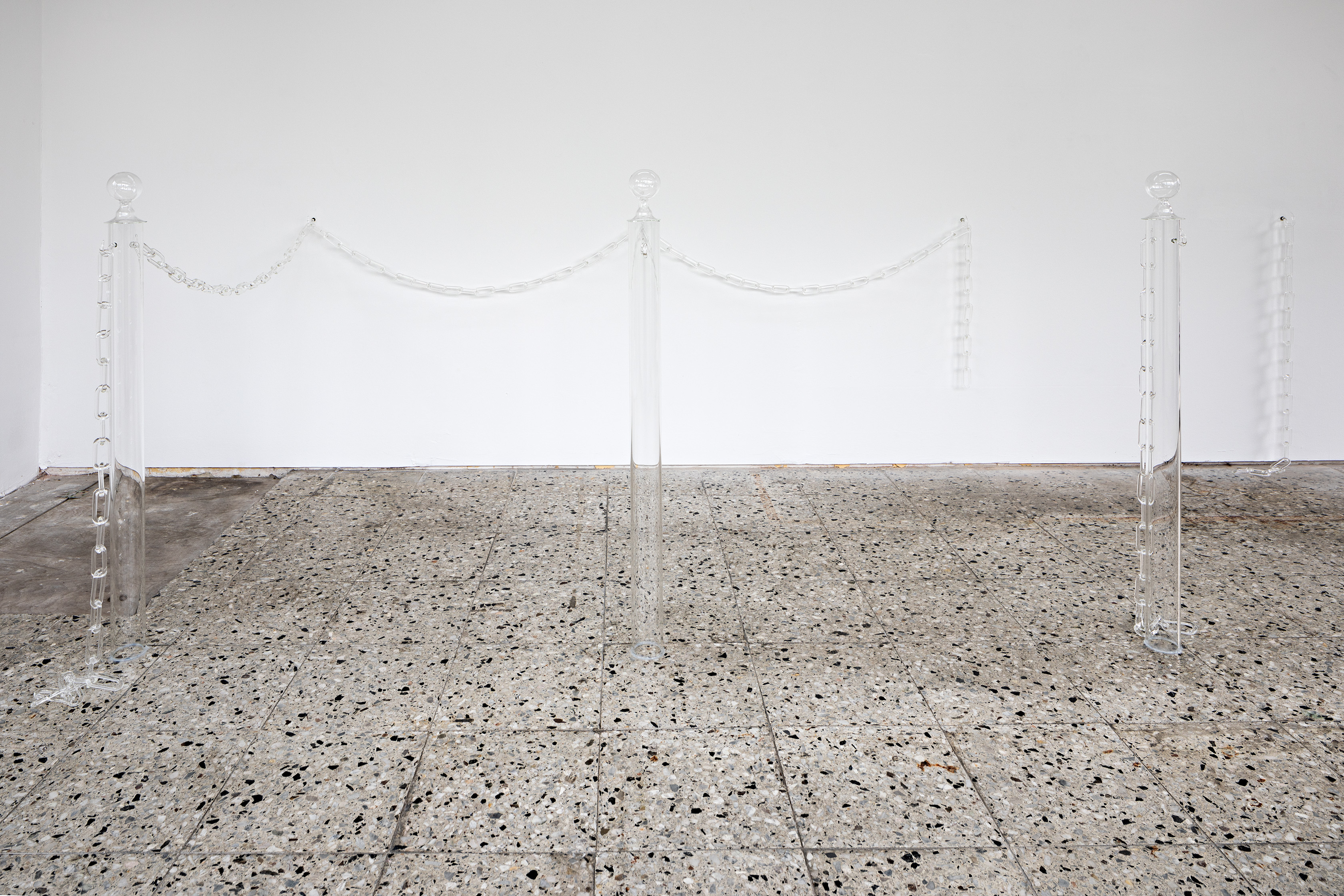 Inga Danysz, installation view
Impostures
, VIS, Hamburg, 2018. Photo: Fred Dott


In her artistic practice, Inga Danysz focuses on the radical changes of power structures. While earlier disciplinary mechanisms aimed at the apparent influence on the body, the post-disciplinary society is confronted with the appropriation of the entire social space. Danysz questions the paradoxes of the control society, its denial of repressive power structures and examines the signs of post-democratic reversal.
For the exhibition Impostures at VIS, Danysz deals with the notion of invisible yet internalised impositions. The installation focuses on control systems that regulate human flows in transit and public spaces, as well as control mechanisms monitoring access and boundaries. Danysz envisions prescribed motion sequences, defined interaction patterns and targeted behaviours by implementing an enclosed structure in the exhibition space. Chains, stanchions and attachments made of glass pervade the VIS, manifesting a waiting lock that is freed of concrete purposes.
Danysz transfers control mechanisms that appear ubiquitous yet imperceptible, into visible forms that examine the extensive functionalization of public space. In emphasising the massive restrictions enforced upon society, the artist questions the superiority of economic principles. "But are there any limits to this will to codify, reproduce, establish, and maintain control over the most singular manifestations of humanity? (Éve Chiapello) Danysz addresses this question by opening up a space that allows us to experience our individual involvement within the systematic mechanisms of prevailing power.
Inga Danysz (*1990, lives and works in Frankfurt/Main) recently had a solo exhibition at Kunstverein Reutlingen (2017). She presented her work at Fondazione Antonio Ratti, Como, Skaftfell Center for Visual Arts, Seydisfjoerdur (both 2018), Museum für Moderne Kunst MMK Frankfurt/Main and Staatliche Kunsthalle Baden-Baden (both 2015). In 2016, she received the Columbus Award for Contemporary Art. Danysz took part in the De Ateliers program in Amsterdam (2015 – 2017). Recently published were the catalogue Insufficient Funds, as well as the artistic books Metamorphosis of the 21st Century Minotaur (both 2018) and Rootless Rocks and Drifting Stones (2017, together with Ani Schulze).
Kindly supported by the Ministry of Culture and Media of the Free and Hanseatic City of Hamburg, and the Federal Chancellery of Austria.
Featured on Tzvetnik.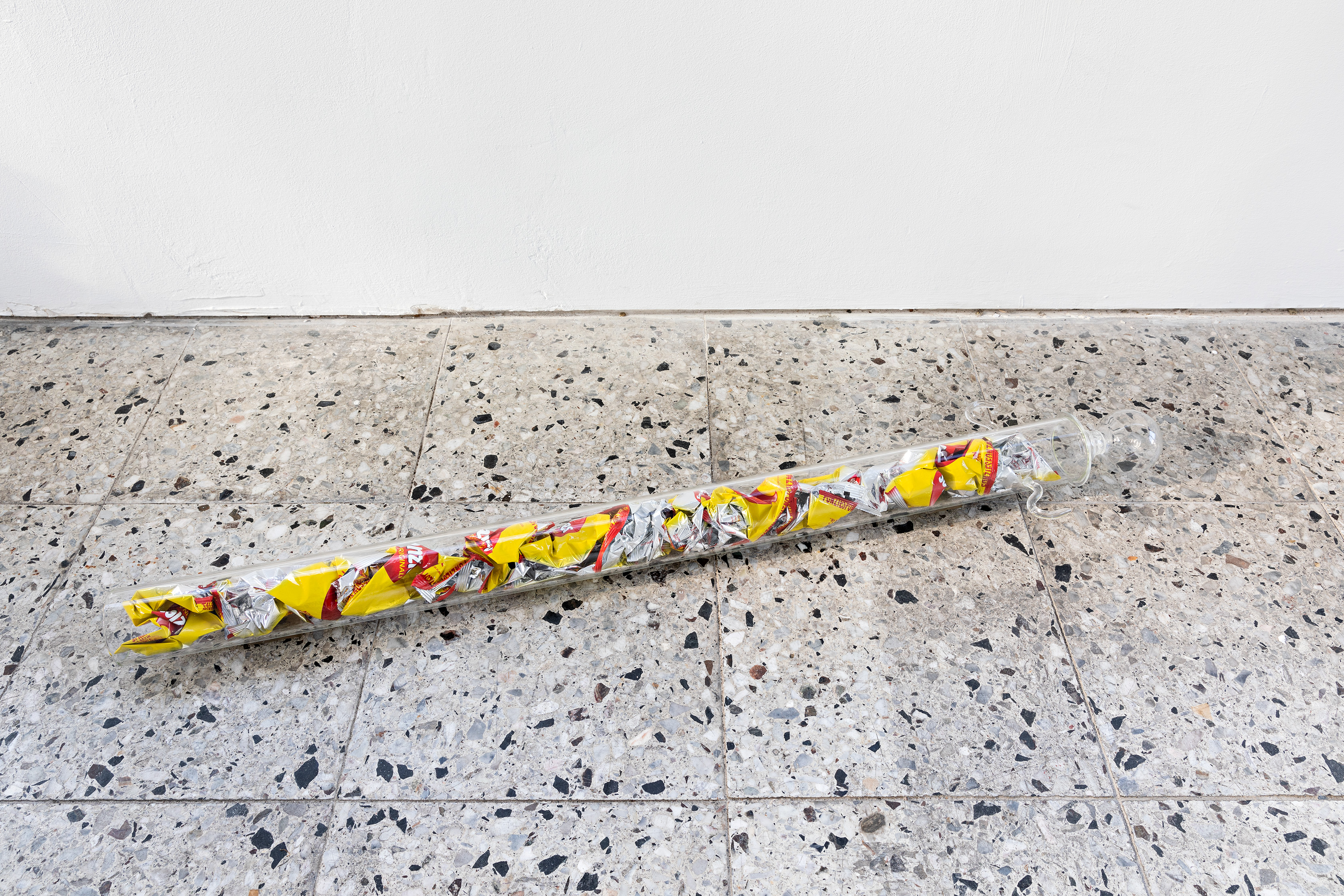 Inga Danysz, installation view
Impostures
, VIS, Hamburg, 2018. Photo: Fred Dott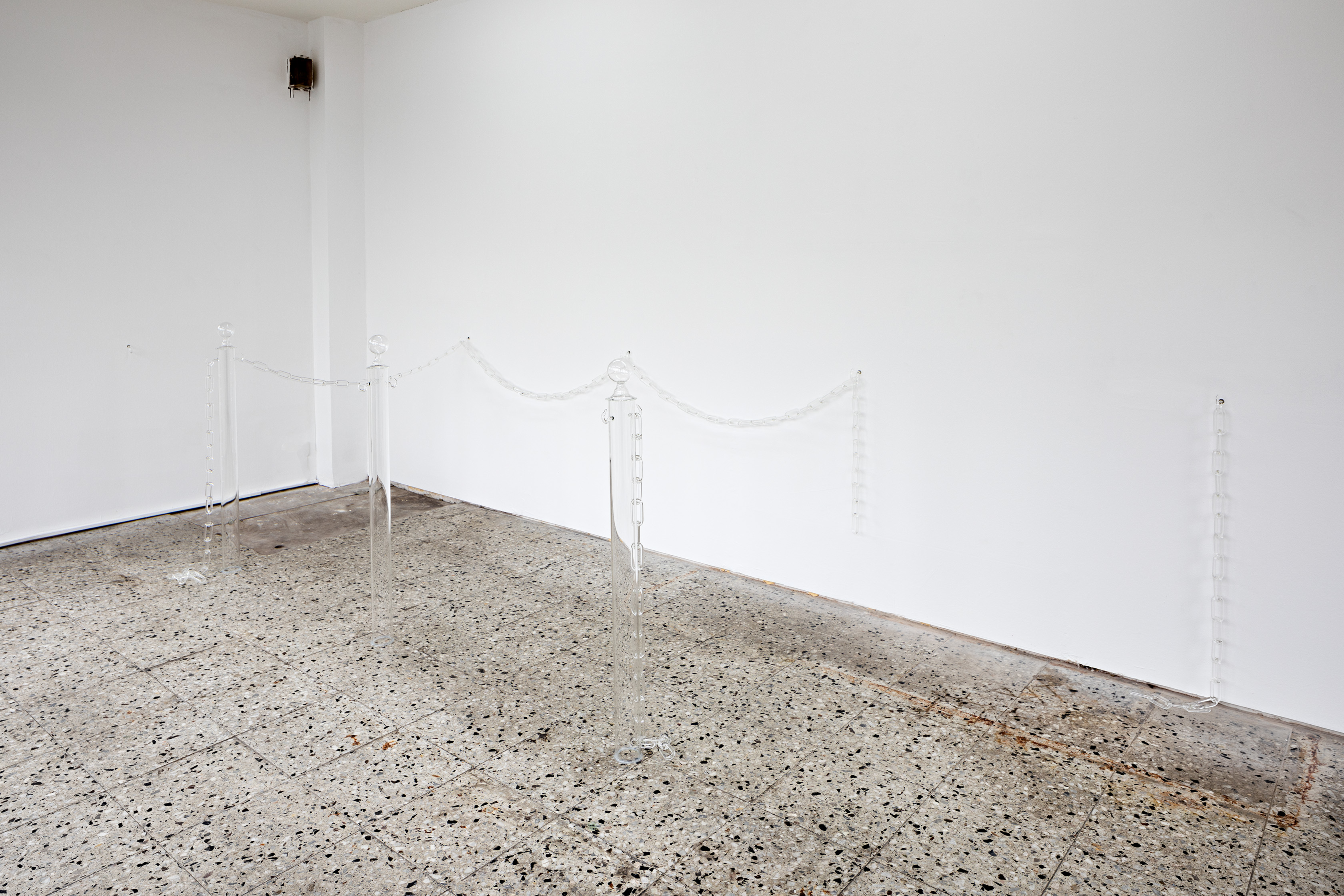 Inga Danysz, installation view
Impostures
, VIS, Hamburg, 2018. Photo: Fred Dott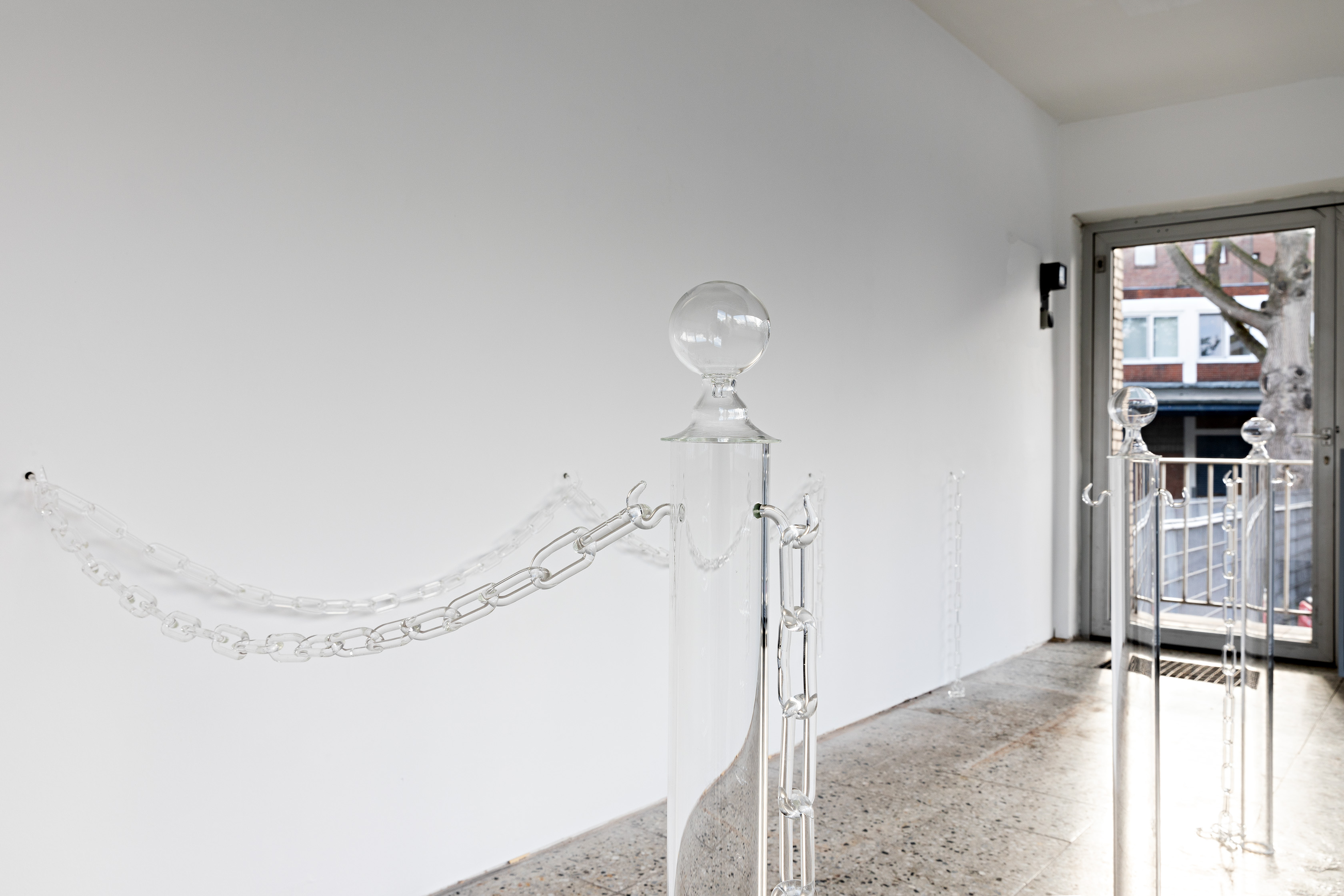 Inga Danysz, installation view
Impostures
, VIS, Hamburg, 2018. Photo: Fred Dott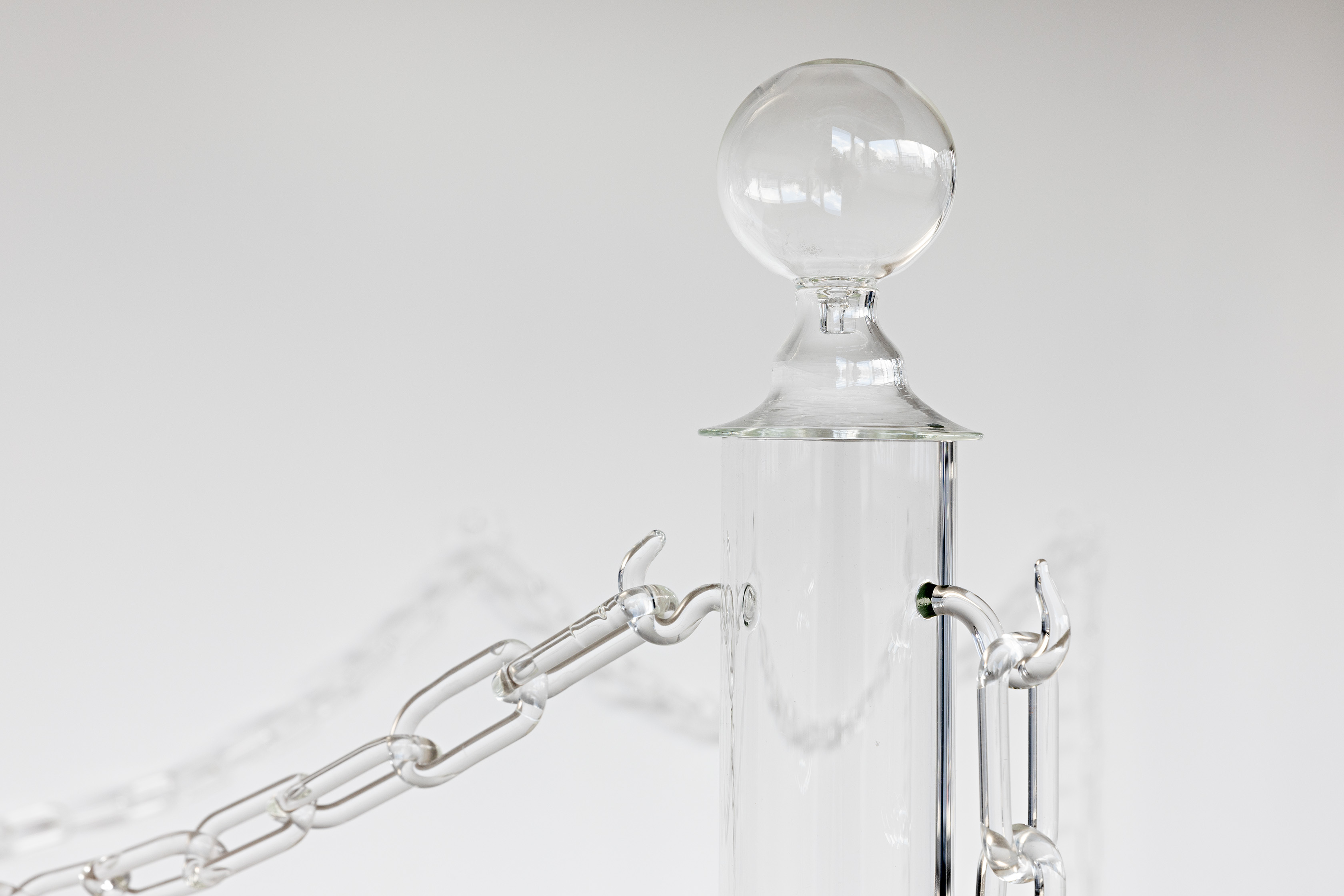 Inga Danysz, installation view
Impostures
, VIS, Hamburg, 2018. Photo: Fred Dott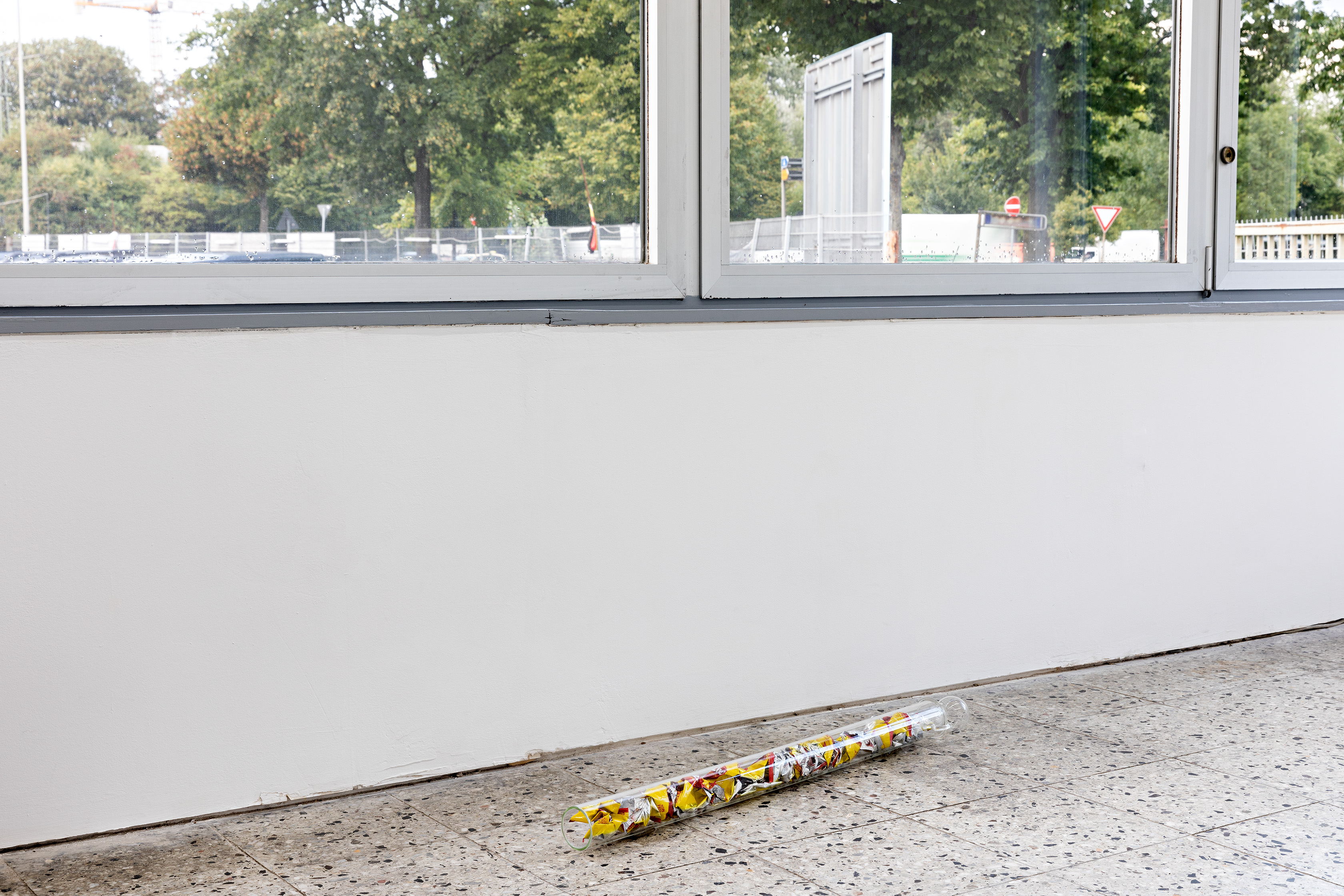 Inga Danysz, installation view
Impostures
, VIS, Hamburg, 2018. Photo: Fred Dott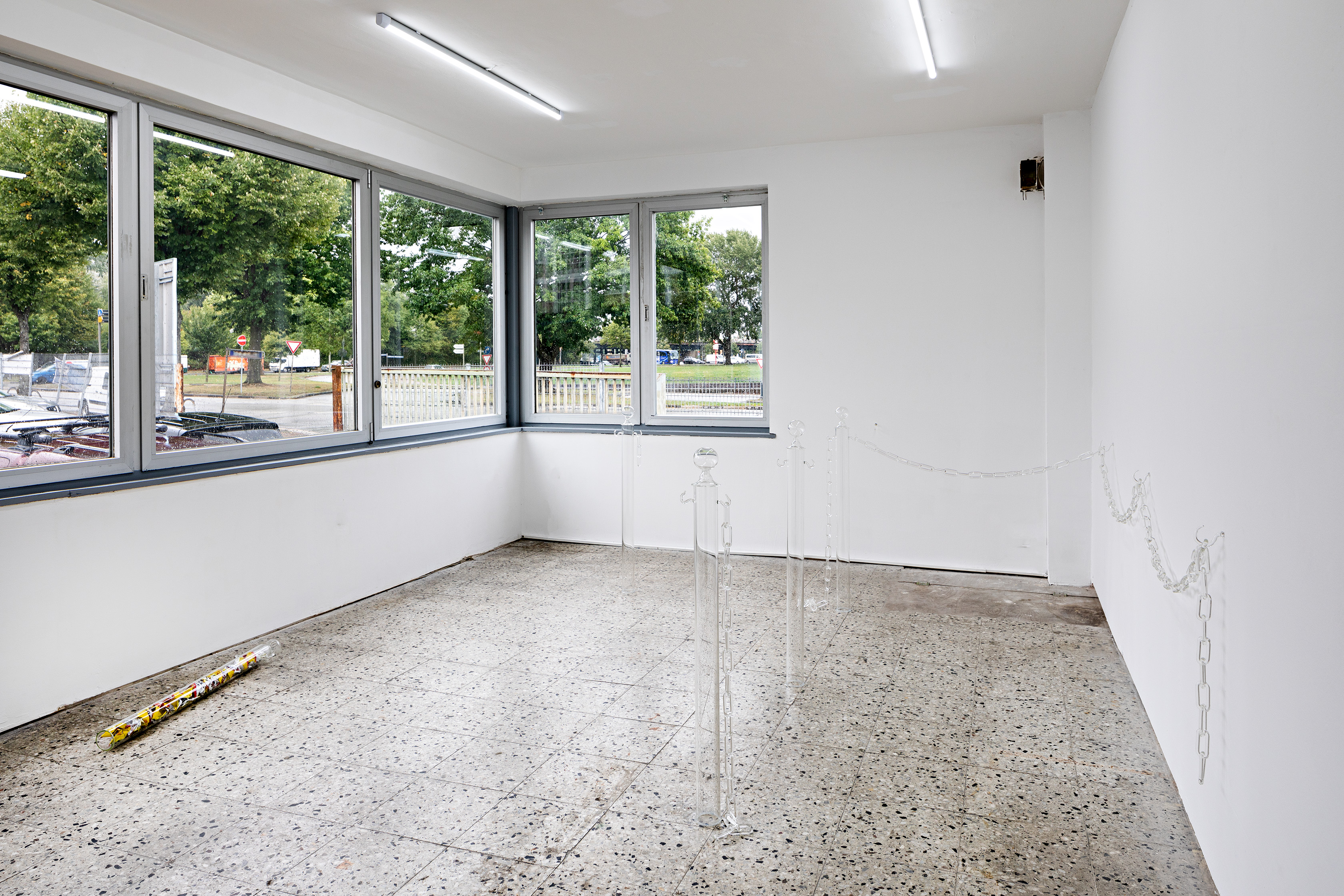 Inga Danysz, installation view
Impostures
, VIS, Hamburg, 2018. Photo: Fred Dott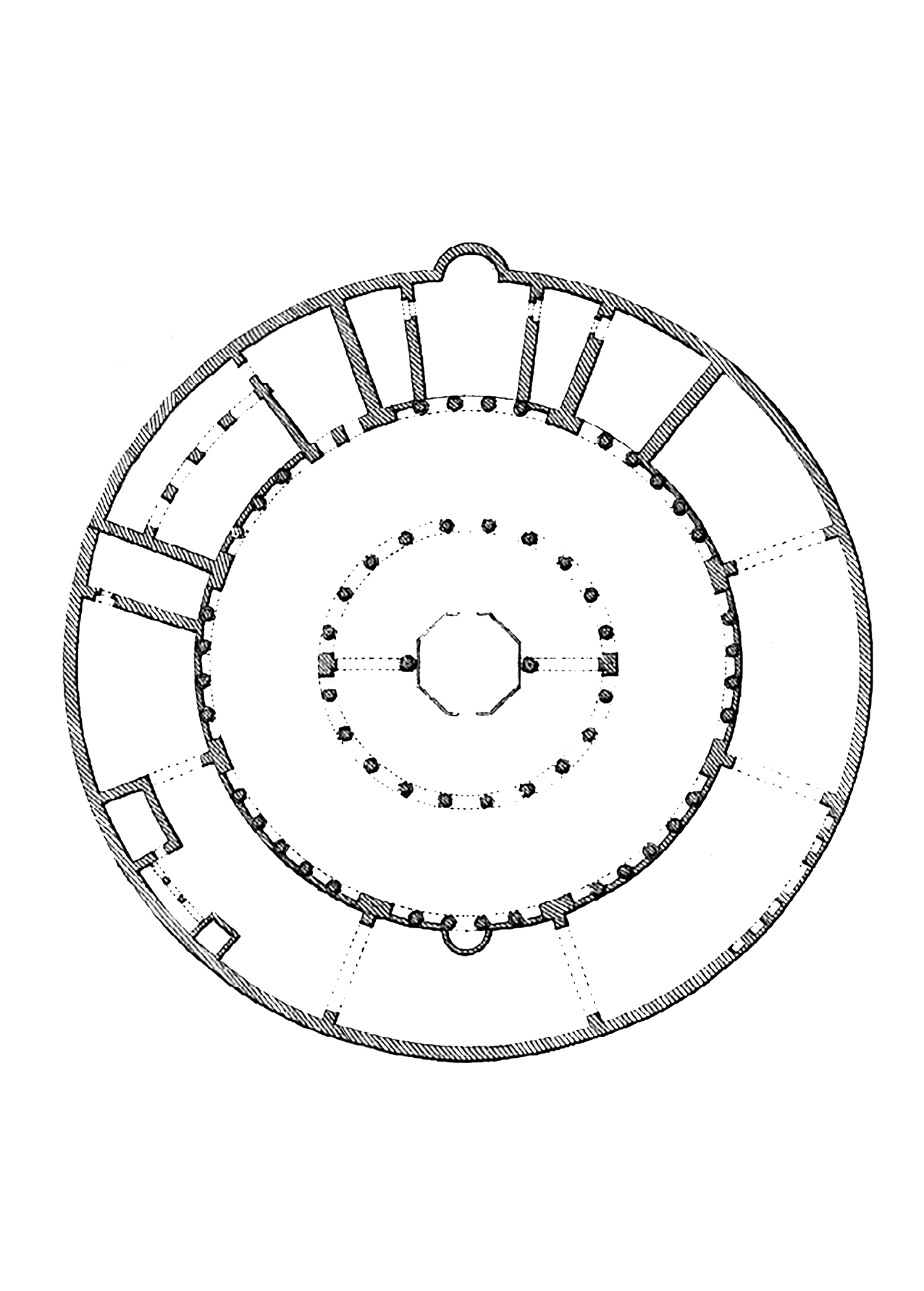 Inga Danysz,
Memory Palace
, 2018