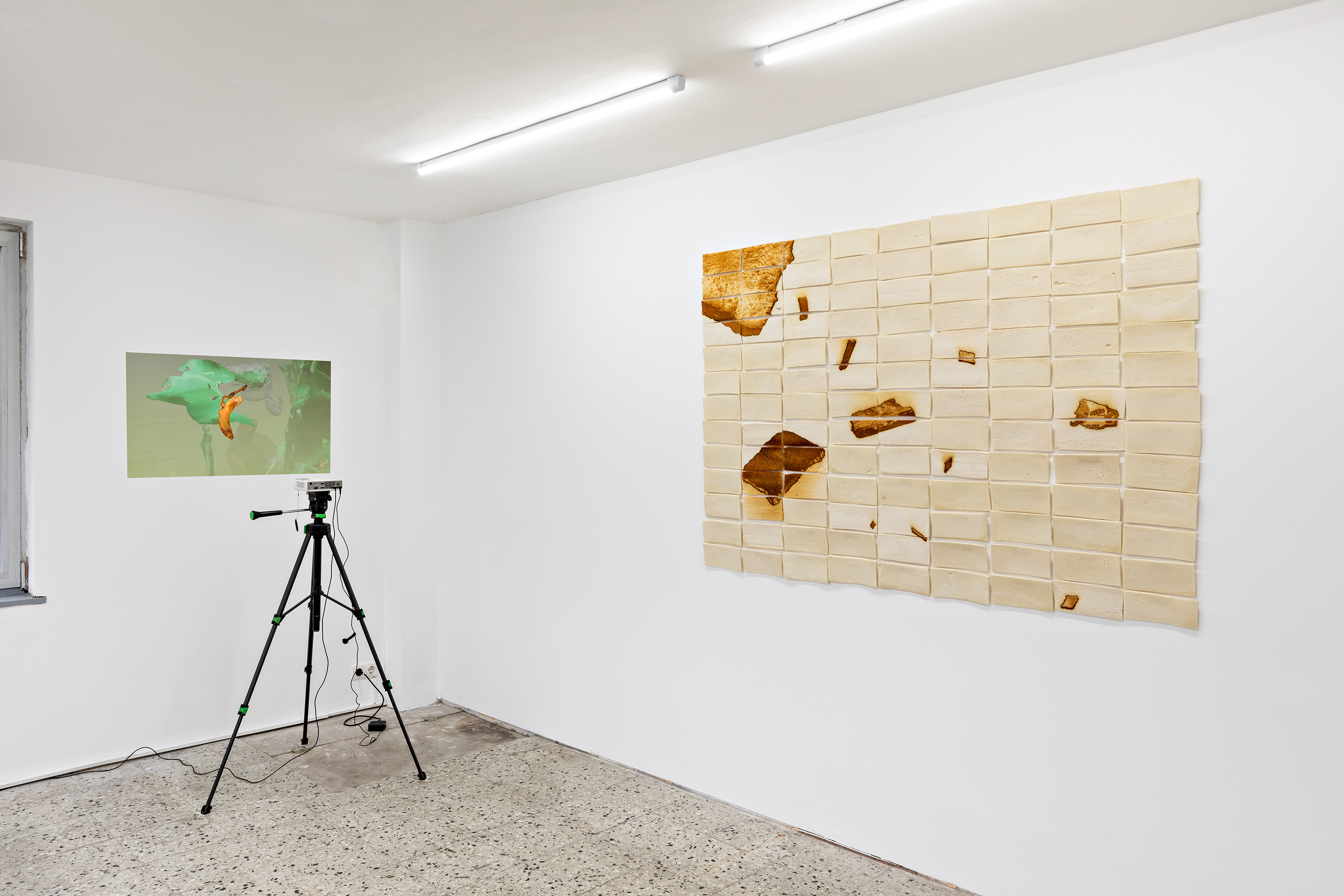 Torben Wessel, installation view
dense cloud
, VIS, Hamburg, 2018. Photo: Fred Dott


Torben Wessel's art deals with the channeling of sensory information. He takes up web phenomena dedicated to the production of sensory stimuli and considers the shift from information to emotion in digital space as well as the associated cognitive and receptive changes. By reflecting on the effects of commodification, Wessel shows that economics is no longer just one part of society but has long since pervaded all social action.
The exhibition at VIS is entitled dense cloud, which refers to a computer-generated process that transforms two-dimensional images into three-dimensional models. Wessel uses such techniques to intersect real and virtual space. In this manner, the video shuffle presents VIS as a 3D-animation, turning the space into a virtual stage for banana-eating monkeys. The video's soundtrack references the internet hype ASMR and thus to clips that aim to evoke relaxation by means of noises such as the crackling of cellophane, the scratching of an ink fountain pen on paper, or mouth-smacking noises. Taking up Wessel's examination of sensory product coding, the wall piece toast tramezzino tautology follows a similar principle. The motif of toast here represents the seduction of the sense of smell and pinpoints the strategic appropriation of emotional desire to increase economic usability. Where Wessel reflects the marketing of feelings, he does so to question the artificial production of needs and meanings. Wessel thus appeals to a form of perception that eschews economic appropriation and political channeling. For, according to Hito Steyerl, an "insurrection against an Empire of Senses that tries to purge all difference by means of a dictatorship of affect and noise" is necessary.
Torben Wessel (b. 1986, lives and works in Hamburg) participated in exhibitions at FRAC Stella, La Réunion (2017), Halle für Kunst, Lüneburg (2017), Come Over Chez Malik's, Hamburg (2015). In 2017, he curated the screening series Mobility for a New World, Le Port, La Réunion. In 2015, he co-curated the exhibition S.P.O.R.T.S, Schute, Hamburg.
Kindly supported by the Ministry of Culture and Media of the Free and Hanseatic City of Hamburg, and the Federal Chancellery of Austria.
Featured on Szene Hamburg, and Hamburg Arts.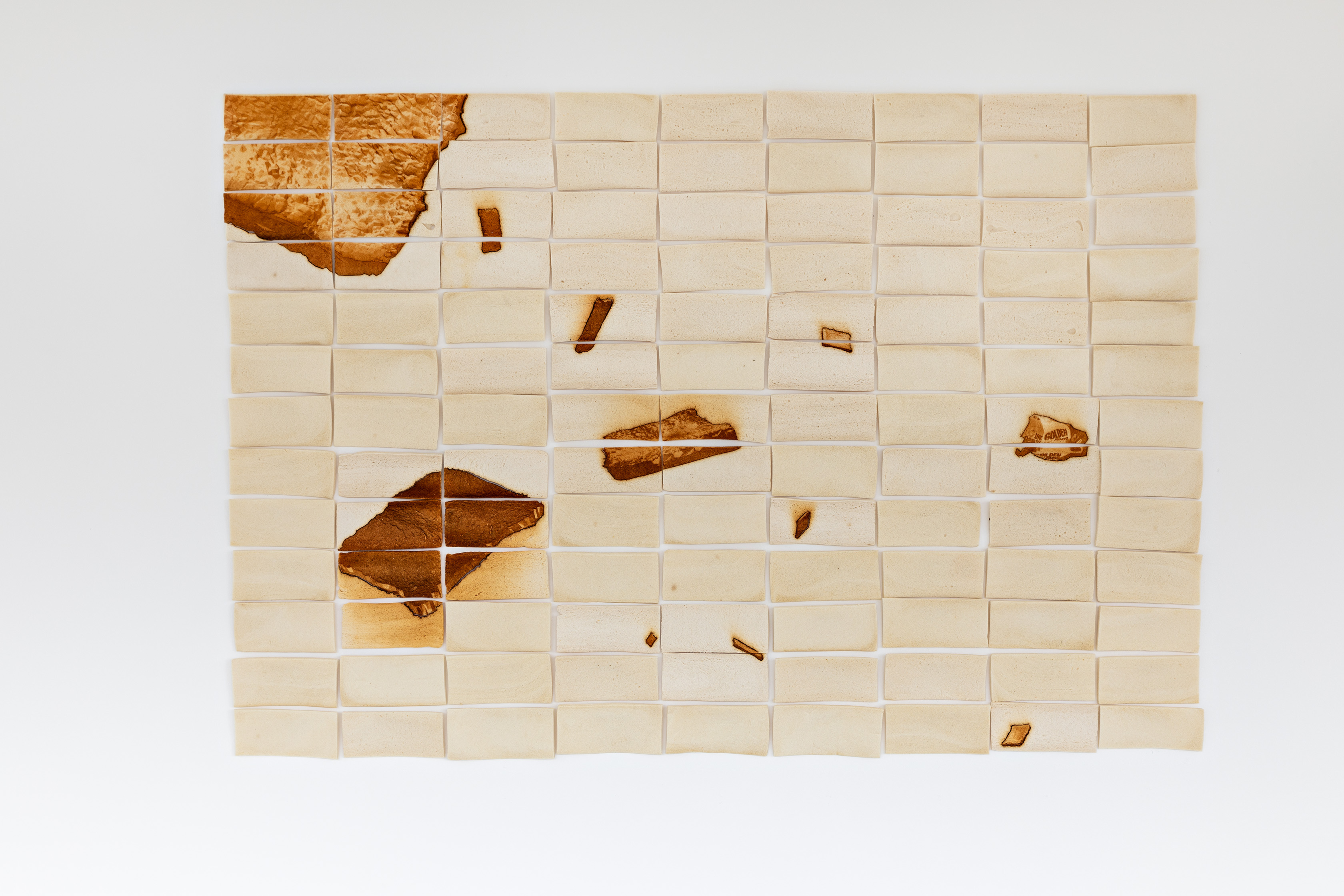 Torben Wessel,
toast tramezzino tautology
, laser engraved Tramezzini, dimensions variable, 2018. Installation view
dense cloud
, VIS, Hamburg, 2018. Photo: Fred Dott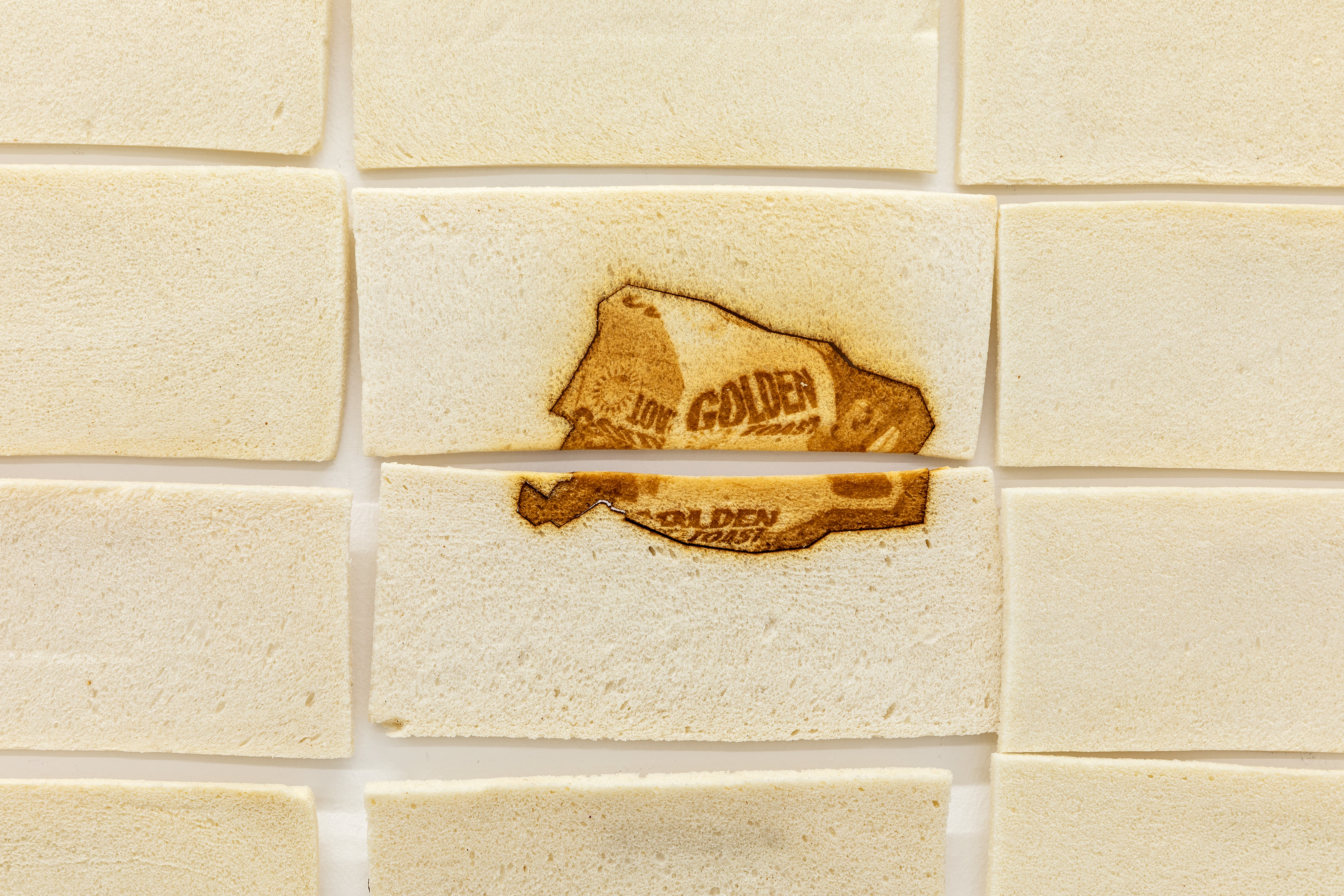 Torben Wessel,
toast tramezzino tautology
, laser engraved Tramezzini, detail, 2018. Installation view
dense cloud
, VIS, Hamburg, 2018. Photo: Fred Dott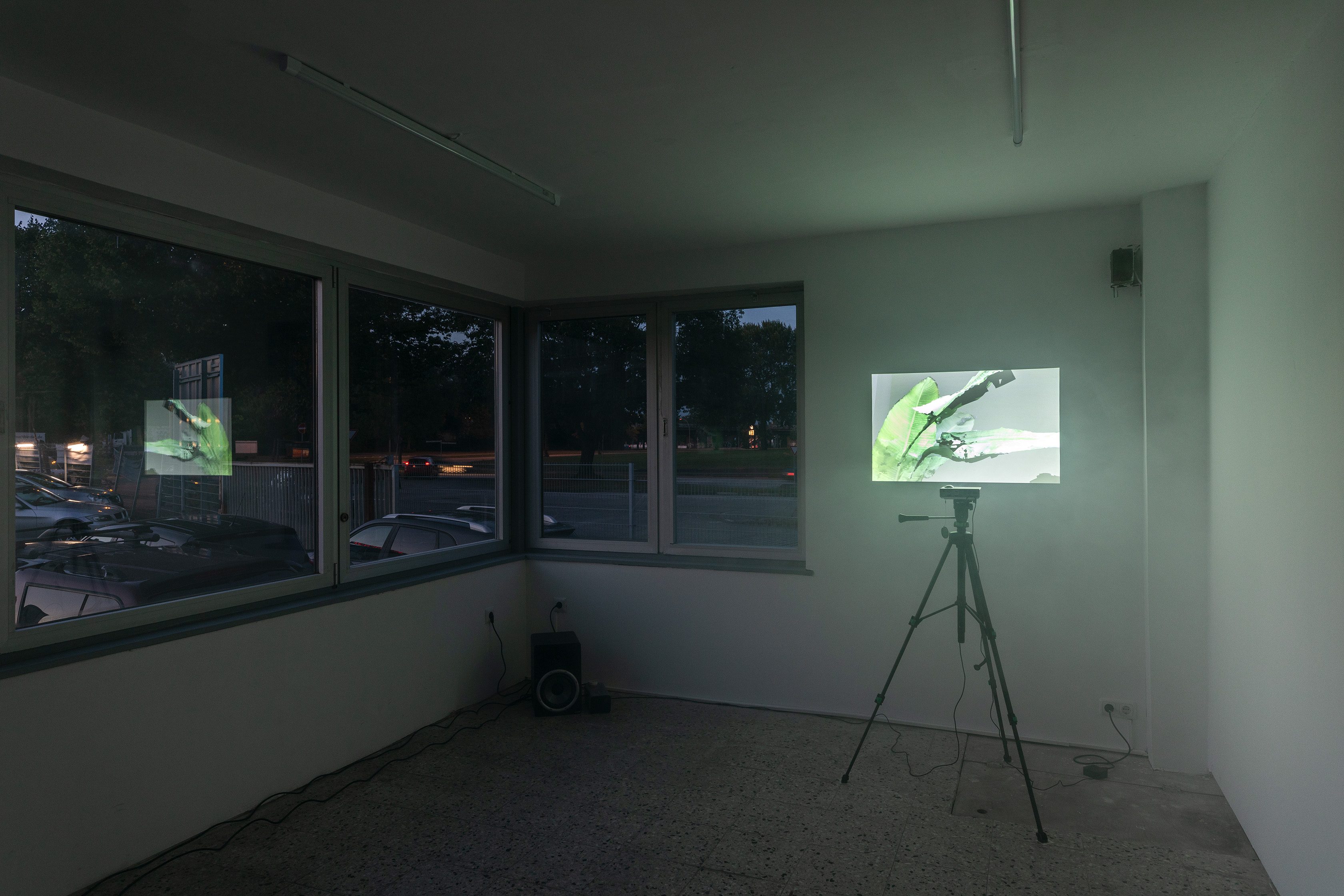 Torben Wessel,
shuffle
, video, 2018. Installation view
dense cloud
, VIS, Hamburg, 2018. Photo: Fred Dott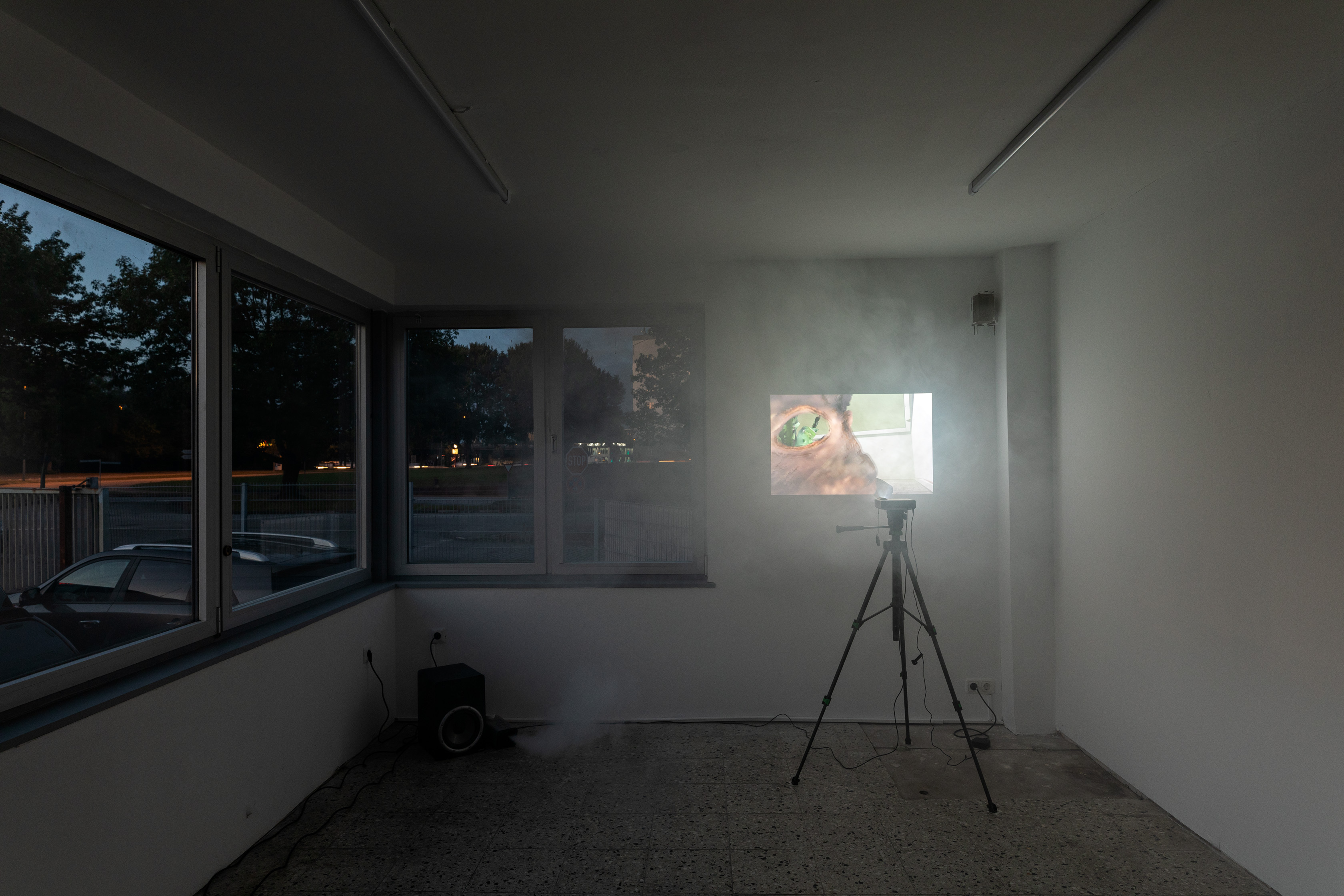 Torben Wessel,
shuffle
, video, 2018. Installation view
dense cloud
, VIS, Hamburg, 2018. Photo: Fred Dott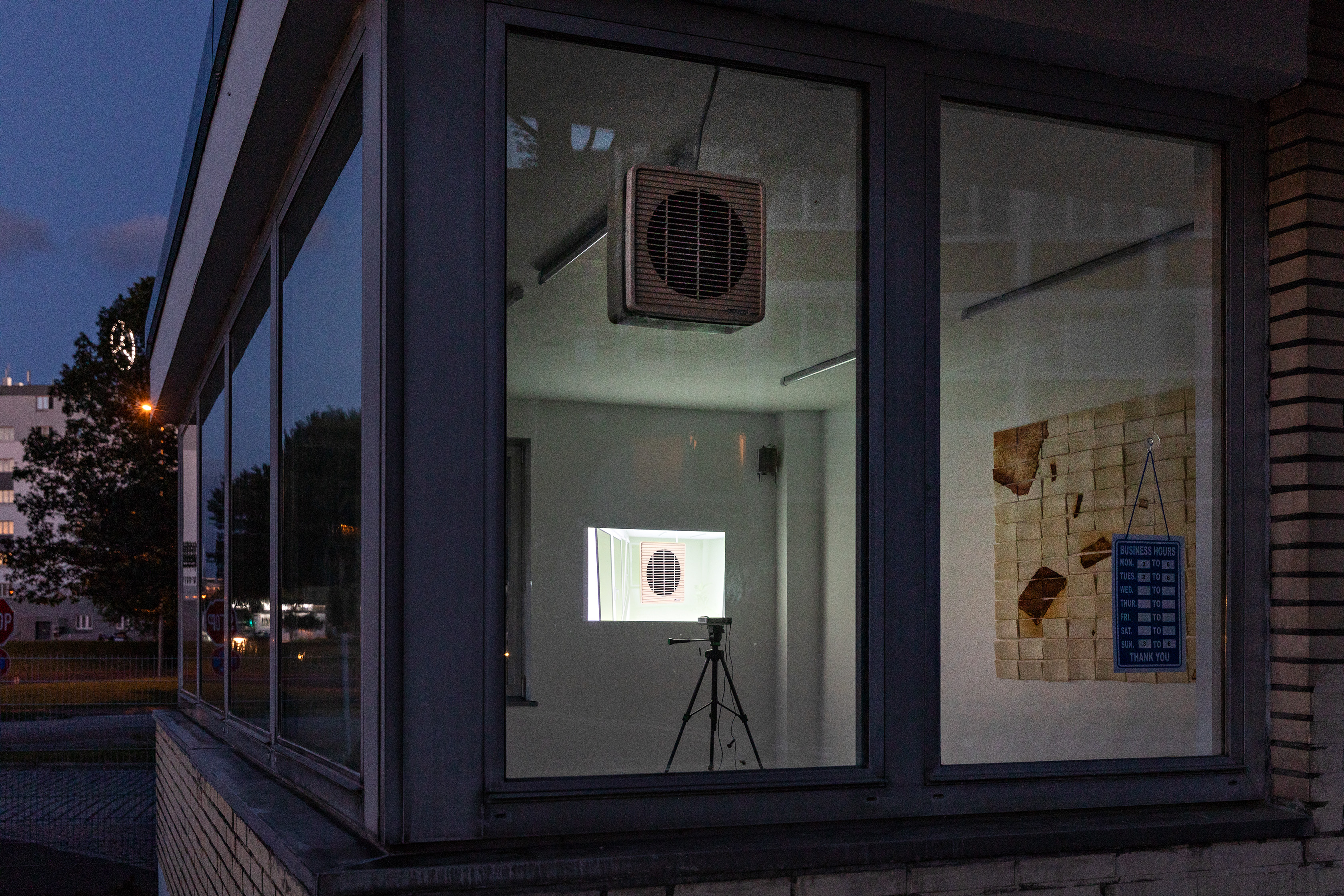 Torben Wessel, installation view
dense cloud
, VIS, Hamburg, 2018. Photo: Fred Dott
Torben Wessel,
shuffle
, 2018